Quality Care Indicators for DSD Clinics
Written by Janet Green Thursday, 09 June 2011 11:50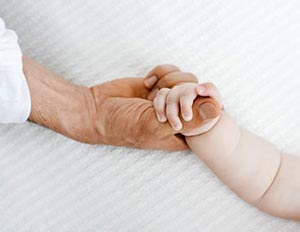 We have just put up a new page at the Accord Alliance site featuring a list of "Quality Care Indicators" (QCI) for pediatric clinics seeing patients with disorders of sex development (DSD). Click here to see the QCI page.
This list is reproduced with permission from a paper by Claire Sorenson, RN BSN, of Rush University Medical Center in Chicago. Claire became interested in the changes in DSD management through her work as a neonatal intensive care unit (NICU) nurse at Rush. This document was developed by Claire in conjunction with various DSD specialists, including members of Accord Alliance and the AIS-DSD Support Group for Women and Families.
This QCI page boils down the models put forth in recent consensus documents like the American Academy of Pediatrics-endorsed "Chicago Consensus" statement (available by clicking here) and the DSD Clinical Guidelines made available by Accord Alliance through dsdguidelines.org. The QCI page is certainly not meant to be a substitute for those documents, but is rather meant to function as a kind of shorthand checklist for those emerged in DSD care.
We hope that DSD clinical teams and parents of affected children will find this helpful. We also expect that DSD support groups may find the QCI page helpful as they reach out to DSD clinical teams to support movement towards high-quality, evidence-based, patient-centered team care for DSD. This should give us an easier way to see if we are literally all on the same page.