Accord Alliance Blog
The most recent articles appear at the top. For older articles, use the title links or navigation buttons further down.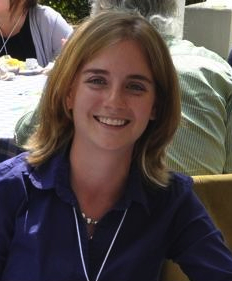 We invited this news post from Claire Sorenson, a Registered Nurse in the Neonatal Intensive Care Unit at Rush University Medical Center in Chicago. Claire was responsible for producing the Quality Care Indicators list for disorders of sex development (DSD) care now available at the Accord Alliance site. She is currently pursuing her PhD in Nursing with a dual focus on clinical education and on quality of life outcomes in those with DSD.

Each year, as pediatric residents rotate through our Neonatal Intensive Care Unit (NICU) at Rush University Medical Center in Chicago, where I am a nurse, they are provided a handbook that serves as a quick-guide for common problems, procedures/protocols, lab values, and other important information. Currently, there is a team working to update this guide, and I'm excited to report that they have added references to Accord Alliance's DSD Clinical Guidelines and Parents' Handbook as well to as the associated Quality Care Indicators (QCI). In addition to these references, they have included some of the most important points from the QCI and DSD Guidelines. My name will also be listed as a resource for DSD/intersex issues.
This is exciting because it makes the information for DSD resources readily available to nurse practitioners and residents (residents often cling to these little yellow books as their life-lines during rounds) and makes consultations related to DSD more routinized, potentially lessening the stigma and confusion often surrounding these concerns.
I believe that the Quality Care Indicators project I worked on in conjunction with representatives of Accord Alliance will continue to help people within hospital administrations begin to grasp the importance of dealing in a more organized fashion with the complexities of DSD. I decided to work on the QCI project because there is some really great information now coming out about outcomes following interventions related to DSD. Even though the DSD Guidelines and the Chicago Consensus Statement are available to clinicians, too few still know they exist, and even fewer know how to put them into practice.
The QCI list basically boils down the DSD Guidelines (a 63-page document) into an easy-to-follow checklist. The hope is that, partly through the encouragement of administrators and colleagues, clinicians will be able to begin to incorporate this checklist into the management of DSD and maybe even trigger some productive comparison among medical centers, ultimately improving care across the board.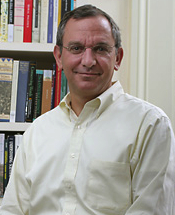 The 2006 "Chicago Consensus" on the treatment of disorders of sex development (DSD) in children, endorsed by the American Academy of Pediatrics (and available by clicking here), recommends interdisciplinary team care. Creating a DSD team might sound straightforward, particularly at a children's hospital where the various specialties are already represented. But in reality, it's far from being simple.
As in any endeavor involving specialists with varied training and expertise, the challenge is defining "success" for the patient and the family in a way that transcends the discipline of any single team member. Most importantly, only the patient and his or her family are entitled to declare success. We must hone our approaches so that they are tailored to the needs of each person with a DSD and the social context in which she or he lives.
At the University of Michigan's Mott Children's Hospital, our DSD team includes specialists from pediatric endocrinology, genetics, urology, general surgery, plastic surgery, adolescent gynecology, pathology, psychology, social work and child life. This is the not the final list of where we plan to go, but it represents where we are currently. (For an ideal list of specialties, see Accord Alliance's page on Quality Care Indicators for DSD by clicking here.)
Our team meets monthly to discuss the coordination of care for persons with DSD and their families and holds a monthly clinic at which all specialists relevant to the individual's care are present to meet with the patient and the family. This interdisciplinary clinic eliminates much of the need for multiple trips to the hospital but, more importantly, ensures that the healthcare providers are "on the same page" when it comes to communication with the family.
The University of Michigan DSD team is involved in a wide range of research including: understanding parental decision-making regarding genital surgery in infants and young children; the development of quality of life questionnaires for parents that focus on issues specific to and shared by young patients with DSD and their families, which are not otherwise covered by generic health-related quality of life measures; development of Web-based educational tools for healthcare providers and parents of young children with congenital adrenal hyperplasia (the most common cause of DSD in persons with XX sex chromosomes) who have been identified through newborn screening; tracking the influence of individual and family characteristics on the psychological development and quality of life of persons with DSD; investigation into more complete identification of the genetic causes of DSD.