Accord Alliance Blog
The most recent articles appear at the top. For older articles, use the title links or navigation buttons further down.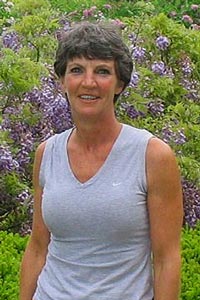 It was my great privilege this past March to speak, for the third year in a row, to the first-year medical students of Mount Sinai School of Medicine. My host was Physiology Professor Basil Hanss, and the students were – as always – terrific. They understood how the issues involved in DSD care mirror major issues faced throughout contemporary healthcare: providing organized integrated team care; focusing on the whole person while attending to specific medical needs; dealing with the complex psychosocial aspects of health.
Although I was not speaking as a representative of Accord Alliance, it was great to be able to point the students to Accord Alliance's resources, including the portals our website provides and the two handbooks (clinical guidelines and parents' handbook) available through dsdguidelines.org.
The students were interested in hearing about my experiences as a woman with a DSD. (I explained to them how my DSD arises from Congenital Adrenal Hyperplasia.) They were also eager to hear about how pediatric care for DSD is evolving. I spoke about the "Chicago Consensus" from the pediatric endocrine groups (available by clicking here) and about the challenges clinicians face in implementing the model of care outlined there.
If you are at a medical school and are interested in having a representative of Accord Alliance speak at your institution, please use our contact page to be in touch.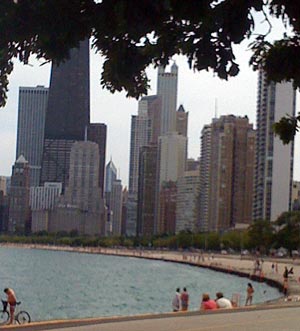 The Hypospadias and Epispadias Association (HEA) has just announced in the HEA Newsletter the dates and location for the 2011 HEA conference. The conference will be held in the Chicago suburbs October 21-23, 2011.
Clinicians take note: The first date of the meeting (Friday, October 21) will specifically be run as a training day for doctors, nurses, and counselors. It will include an overview of disorders of sex development (DSD).
DSD-affected individuals and families take note: HEA is happy to welcome all those men and women who were born with hypospadias, epispadias, ambiguous genitalia, bladder exstrophy, cloacal exstrophy, and other differences of the genitourinary system, as well as to welcome parents of children affected by these conditions.
HEA's mission is to create and nourish a community that erodes the isolation and shame; to act as a center of information and experience for parents and adults who are considering available treatment options; to provide a forum of open exchange of information between affected individuals and healthcare professionals; and to educate the public at large, to reduce stigma.
We encourage you to visit HEA's rich website today by clicking here.
More Articles...