Accord Alliance Blog
The most recent articles appear at the top. For older articles, use the title links or navigation buttons further down.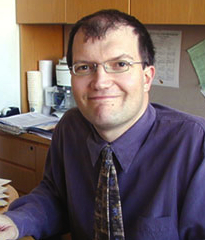 At UCLA Children's Health Center, I specialize in the care of children of children with Disorders of Sex Development (DSD). Although my specialties include Clinical Genetics and I am board-certified in Clinical Biochemical Genetics and Clinical Genetics, I have found it absolutely invaluable to have a genetic counselor available to our DSD patients, and I would highly recommend that all DSD teams have a designated genetic counselor.
Our genetic counselor, Michelle Fox, collaborates with us on all cases of DSD. We don't just call her in for special circumstances, because we find that Michelle dramatically improves care for DSD families across all the diagnoses.
I think of the genetic counselor as a "nurse of life." Part of what the genetic counselor does is very technical; she tracks the complex information accrued during medical history-taking and diagnostic testing, and helps to convey information in a comprehensible fashion to families. But perhaps more importantly, the genetic counselor is a continuous presence specifically focused on the many needs of the family.
The doctors see the patient and family relatively briefly during clinic visits, but there is a lot of "behind the scenes" work orchestrated by the genetic counselor. Often, before a family even comes in, the genetic counselor will have long phone conversations with the family, so that the family understands what will happen during the visit and arrives prepared. This also ensures that the team will be well prepared with appropriate information when the family arrives.
After the clinic visit, there are often many more conversations, some hand-holding, and more education. Often families need to hear the same information over and over to really understand it, and the genetic counselor has the skills, patience, and designated time to do that reiterative education.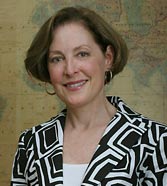 From the perspective of a physician who has raised two healthy twenty-something daughters with complete AIS, and mothered dozens of other children as a family adviser to the AIS/DSD Support Group, the Oklahoma City SUCCEED Clinic for DSD care is a huge success. This Oklahoma City team is truly committed to caring for the whole child and family, who are all affected in different ways by living with a DSD.
The SUCCEED model of holistic care, in which clinicians collaborate to create recommendations focused on improving all aspects of family well-being, is a dream come true for families. While families appreciate the convenience of visiting multiple specialists on the same day in centers offering interdisciplinary care, it is unusual for those specialists to set aside office hours during which they convene in a single place to see patients and create a unified plan.
True "team" function is greatly enhanced by members' commitment to see all of their DSD-affected patients solely in the SUCCEED clinic setting. Treatment is simplified by the use of standard mutually agreed upon protocols, which have improved compliance with medical follow-up and increased the number of families who receive structured education and psychosocial support from peer groups and mental health professionals. The clinic is able to track these outcomes by obtaining family consent for entrance of data into an IRB-approved database.